Last week on tumblr, I was lamenting the fact that I still hadn't decided what to do about the llama mascot in Regalton. Heidi had the brilliant suggestion to use the mesh I've been using for Bertie and the rest of the footballers, so that's what I was going to do. However, this morning when I woke up, my brain started mulling the idea over, and I decided that, since we'd already seen the football team a lot over the last few chapters, maybe using that kit wasn't the best idea. But hang on, what if my mascot was the captain of the cricket team? That'd work.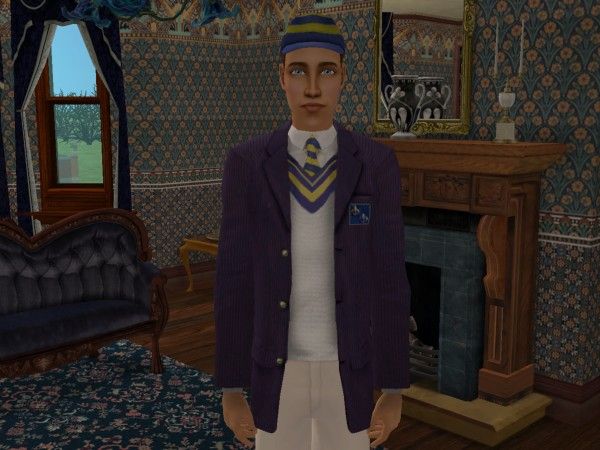 So quite a few hours, one new hair mesh, a new suit and two new defaults later, this is what my llama mascot looks like now. A vast improvement, I'm sure you will agree.
Now to start thinking about the cow mascots…

Oh and to get on with making the cc I need for the next chapter...